Agricultural Contracting
We can arrange all your agricultural contracting needs.
Our current equipment includes slurry tankers, muck spreaders, a slurry injector, a houle pump, hedge trimmers and a telehandler.
We specialise in baling and wrapping and have the following equipment:
New Holland 120×90 square baler, 120×70 quadrant baler, 80×90 square baler and 70×80 square baler
McHale Fusion Vario round baler and wrapper
McHale 998 Wrapper
Mowers
Rake
Post rammer
Topper
Tedders
Wooflers
Slew Hire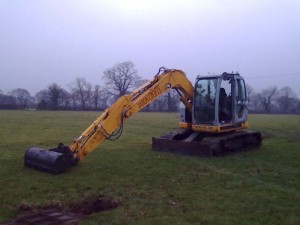 We operate a 7 tonne New Holland … excavator for hire with many aspects of agricultural work.
We can help with:
Silage pit extensions
Ditches
Maintenance of lakes and ponds
Concreting